The Aquatica Advantage
Thank you for choosing Aquatica Aquarium Gallery. We know you have options when shopping online. Let us show you how we're different.
Did you know that we have a retail store in Valley City, Ohio? Here, we have expert trained staff to help our customers. We will extend that offer to you online as well with free online support through our website. Just send a message using the Facebook Messenger icon in the lower right corner and we will assist you in any way we can.

If you live local to Valley City, Ohio or you want to make a drive in to see our retail store, you will get to experience a one of a kind store! Each and every one of our tanks - both freshwater and saltwater - are individually filtered and share no water. We have some of the healthiest livestock in Ohio and a unique store to experience. We welcome all who make it out to see us!
Fast, Free Shipping
All orders $100.00 or greater will enjoy free standard shipping using our preferred carrier. Want your order to arrive sooner? There's an option to upgrade at checkout.
A Guest in our Home
We're not just an online re-seller. We have a 7,500 sq. ft. retail store that you can visit in Valley City, Ohio where we treat each customer as a guest in our home.
More than just Fish!
Aquatica also offers professional aquarium maintenance services like monthly cleaning or tank relocation services. Let us do the work for you!
Aquatica on YouTube
Check us out on YouTube where you'll find an ever-growing channel with product reviews, new product unboxing, information and more.
What you'll see on our YouTube channel:
New Products
Learn about new products
Information
Informational videos on some of our products
New Arrivals
See our new livestock as it arrives!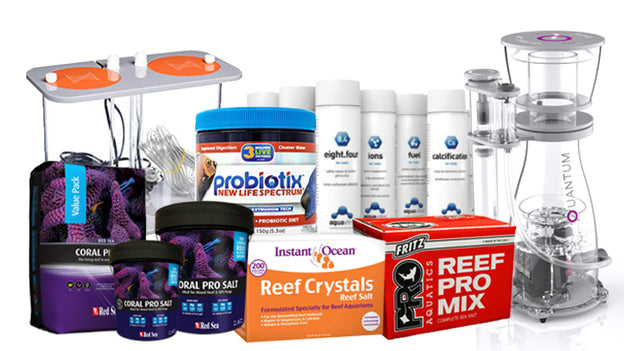 Sign up for
Aquatica's Newsletter
Aquatica Aquarium Gallery's weekly newsletter contains news, updates, tutorials, new products, and of course discount codes to use in our store and online! Sign up today and get deals in your inbox!